Projects
ServiceMaster Customer Experience Strategy
ServiceMaster asked us to imagine the ideal customer experience for three of its leading brands: American Home Shield, Terminix and Merry Maids.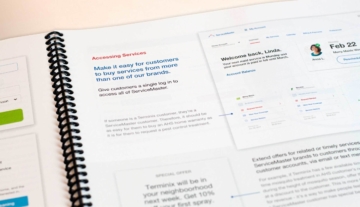 We developed a strategy centered around using technology to connect customers, ServiceMaster brands, and service providers in order to create positive interactions between people, every step of the way.
Our final deliverable documented examples of "magic moments" - opportunities to reduce friction and create delightful experiences for customers, both online and off. We also included recommendations - and report cards - for measuring the initiative's success.
Our work generated ideas and goals for improving ServiceMaster's customer experience that the company can work towards over the next three to five years.
Client

ServiceMaster
Project Type
Services