Projects
Sudo
Sudo is an iOS app that makes it ridiculously easy to create temporary identities to help protect your real identity online. When they needed UI help, we joined forces with their design and development team to build a better user experience.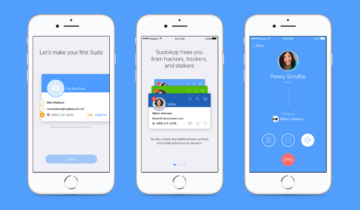 We spent six months embedded with their internal design and development teams, cranking on user stories, and making incremental and significant changes to the app's user experience.
A few of our goals (and successes) included:
Educating new users about what the app can do for them during the on-boarding process;
Rearchitecting the Sudo card system to help users better understand the relationship between their Sudo identities and their real-life personal identity;
Designing a phone number provisioning tool;
Building out a rewards program;
Codifying a standardized UI library in Sketch to streamline their team's design process going forward.
With our help, Sudo grew from a set of cool features to a cohesive experience with a clear purpose. Both teams learned a ton from each other during the project, and Sudo's customers were treated to an impressive flurry of new features.
Client

Sudo
Project Type
Services