Over the past two years, I've become increasingly obsessed with riding singletrack on a mountain bike (yes, this is a pandemic-borne hobby). I'm spending 5-10 hours a week on trails, plus time on a smart trainer or lifting weights in my basement. I may have a problem.
I grind up, then fly back down hills dozens (or hundreds) of times over the course of a 10-15 mile ride, living in Zone 3 or 4 cardio for an hour or more. It's hard work, and I love it.
I like to go fast. Not every ride needs to be a PR, but seeing how I fare against friends and my past rides on Strava is an easy way to gauge my improvement.
How quickly I complete a route is determined by a combination of skill, experience, fitness, sleep, nutrition, trail conditions and my effort minute-to-minute.
The Big Advice
In my hometown, Chattanooga, Tenn., there's a popular goal for novice riders like myself to complete the Enterprise Loop in under an hour. I recently crossed that threshold a couple times, but it didn't happen without dozens of concentrated attempts over several months.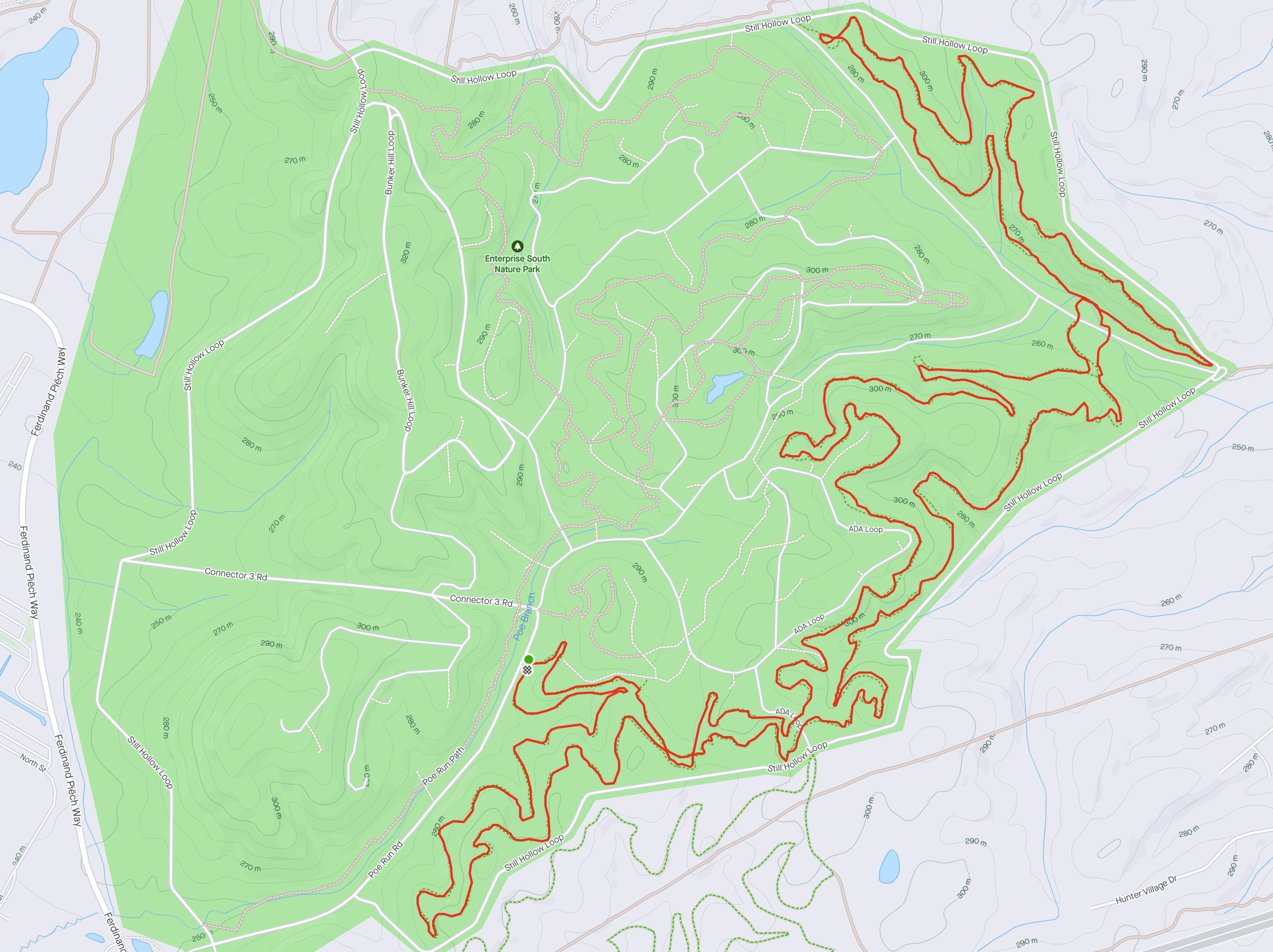 While working on breaking an hour, a friend told me that the only way to do it is to "attack the climbs."

The implication is that racing down hills, pumping rollers, driving into curves and making good line choices is where your skill and strength come into play, but if you want to mentally and physically push yourself, the biggest gains are found on uphills. An all-out downhill effort might shave seconds off your time, while going hard on an uphill potentially saves full minutes. Now we're making progress.
It's an over-simplification, but instructive and inspiring.
I can't help but think about how we can attack the climbs at Simple Focus.
Downhills = Muscle Memory and Skill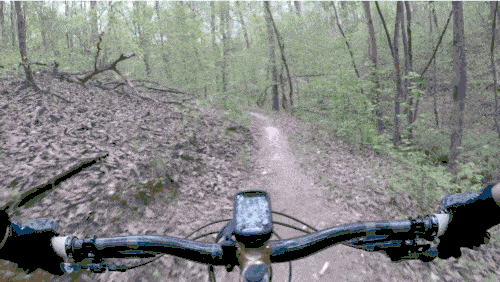 When things are going great (plenty of clients, growing team, healthy finances), clients need our help, they pay us to do what we're great at, and it feels easy. We're relying on confidence and competence to deliver impactful work. It's exhilarating and downright fun. It feels great to bomb down that hill.
We get to be our best selves and enjoy the ride, knowing we're building momentum to carry us as the trail levels out and inevitably begins to ascend again.
Uphills = Skill, Strength and Effort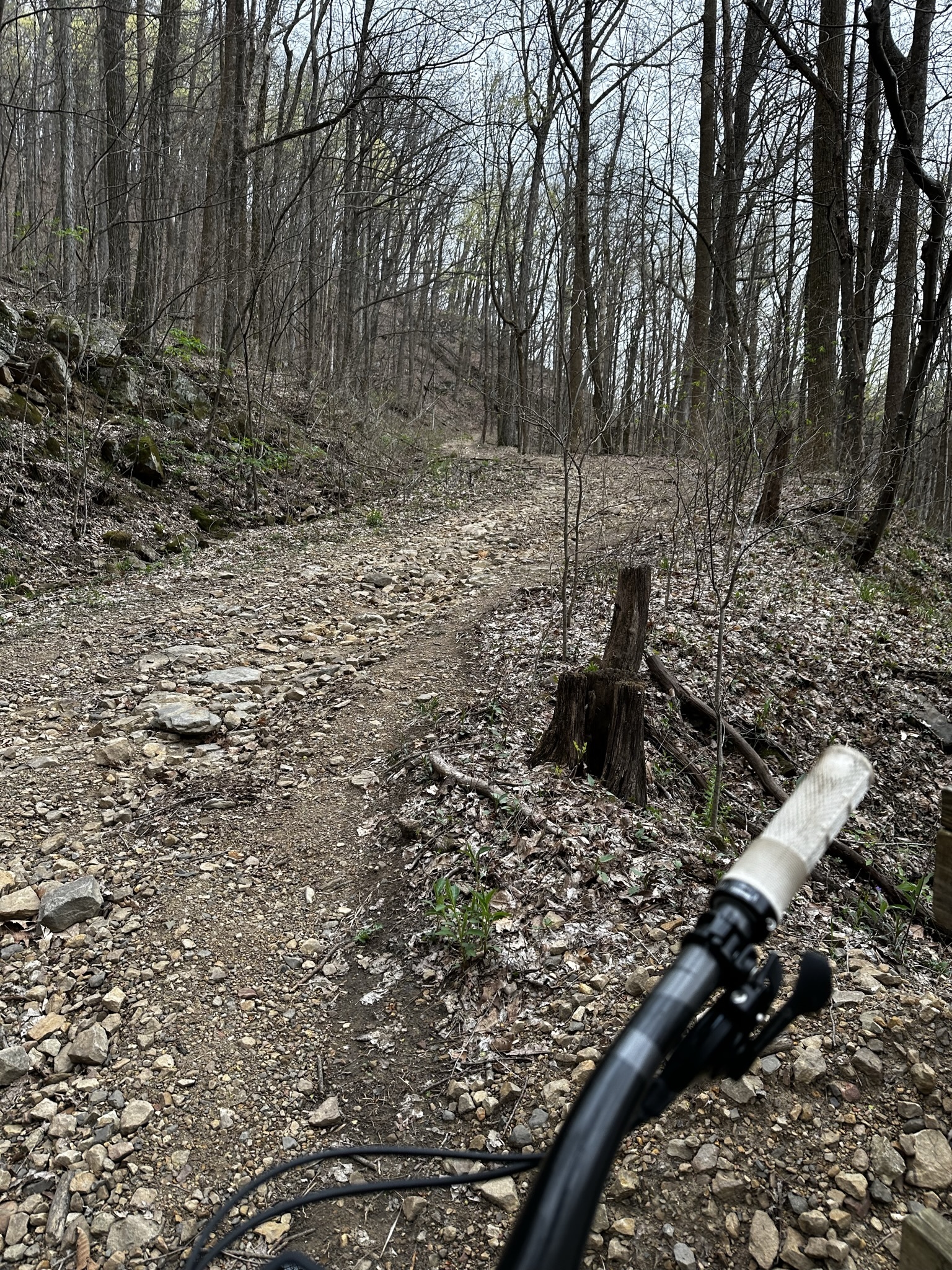 Back on the bike …
I see that things are about to get harder. I get as much speed as I can to push myself up a hill before my legs and grit have to take over.
At this point, I can't zone out. If I can keep my cadence up, look forward and make good line choices, I'll mitigate my speed reduction. This puts me in a forward position when I crest the hill and things get easy again.
At Simple Focus, this means doubling down on the fundamentals: improving processes in both sales and delivery, consistently executing on said processes, and keeping an open mind to strategic shifts as necessary. Above all, it's a call to keep our effort level at maximum and over-perform for our customers.
This not only maximizes our near-term chances of maintaining the team and work-level we're accustomed to, it creates resilient habits and systems that can generate more security and accelerate growth later on.
Staying even or getting slightly ahead when business gets hard, gives us a choice when conditions ease: keep pushing hard on the other side (grow) or catch our breath and enjoy the ride for a while (maintain). By pushing uphill, we won't be playing catch up on the way down where it may be harder to "win" when everyone's moving quickly and easily.
A Final Caveat and Words of Inspiration
I want to be careful not to downplay the advantage created when capitalizing on confidence and skill when the going is easy. We all need to keep the hammer down, building skills and momentum on the downhills.
In mountain biking, that's why enduro and downhill are intensely competitive sub genres. There are loads of allegorical, gravity-oriented blog posts I could write like "Don't Use Your Brakes" and "Speed Absorbs the Chatter," but I'll save those for another day.
Most of us live and work in a world in which we're racing both downhill and up. If we can over-perform during the difficult times (slowdowns in an industry, boring projects, hiring challenges), we'll find ourselves way further ahead by the end of the course than if all we ever cared about was going faster downhill.