Projects
Housing Manager
For three years, we worked side-by-side with the in-house development team at Lindsey Software to conceive, design and deliver a brand new way for housing authorities, property managers and tenants to communicate with tenants and manage their units.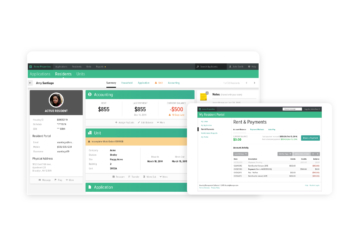 Housing Manager has developed software that helps housing agencies manage their tenants, applications and administrative tasks. Working with their agile development team, we provided years of UX, UI and font-end code for a new browser-based application that built on more than 20 years of processes, customers and a suite of Windows desktop apps.
Each sprint brought new challenges. Because property managers deal with a ton of numbers, we designed systems that sorted data into defined boxes that make it easy to interpret information.
Housing Manager's users range from property managers with desktop computers to residents with low-speed mobile devices. To make sure everyone has a good user experience, we used large type and high contrast. And, we designed easy-to-follow flows and made sure browsing was natural on any size screen.
The result was a gorgeous, intuitive, industry-leading app that transformed the user experience for Lindsey's existing customers and set the stage for growing their business.